How many times have you searched for a mobile app to help you improve your health, only to be confused by so many to choose from?  How do you decide which ones are good or bad?  Do the reviews and stars really matter?
It's no wonder why you are confused. As of March 2017, there were 2.8 million apps on the android play store and 2.2 million on the Apple app store. That's a lot of apps to sort through to find what you want.   
When looking for a mobile health app be as specific as possible. If you want to take up running, type "running" in the search bar. Many apps for running will appear.  Now you have to determine which is one is the best for you.
Start your search by looking at those with the highest rating. The rating is determined by the number of stars. Five stars being the high and one being the low.
Look further down below the stars, each app will have a description of what service it offers and will usually show pictures so you can see what it looks like. In the top features section it shows a percentage of users giving a thumbs up to different options on the app, allowing you to see what it does best. If this matches what you want to use the app for then continue on to check out the reviews. Scroll through the reviews to get a general idea of how people like the app. Are there common glitches or issues?  Look at the number of reviews the app has. Remember, the higher the number of reviews, the better.  Read through the reviews to see what people like or don't like. This will give you a good indication of whether the app is good or bad. If the app is new and only has a few reviews be wary of downloading as it may be malicious or have glitches or issues that have not been worked through.
Once you have decided on the right app for you, do a little more homework. Check to see if the app developer has a website and do a search for negative information regarding this site or its apps. If people have been burned they are likely to talk about it.
When you download the app from the playstore or Apple store it will ask permission to access things such as camera, location, contacts etc.  Read through these options to determine if you are comfortable with giving access to this app. Make sure that the permissions they are requesting for make sense to what the app does. For example, if it tracks your running it may require access to your location for tracking.  
Lastly, make sure to have a security service on your phone. Most apps security certificates aren't up to date or are even enforced. This service will help to scan your apps just like it does on your computer avoiding any malicious software taking over. There are a lot of great mobile health apps out there, but until a universal app rating system is fully developed, it will require a little bit of extra work to find the great ones!  
Quality Apps You Can Rely On
Myfitnesspal
This mobile health app is used to set goals for healthy eating
and exercise.  It will log and track your daily intake of food and exercise and compare it to your goals.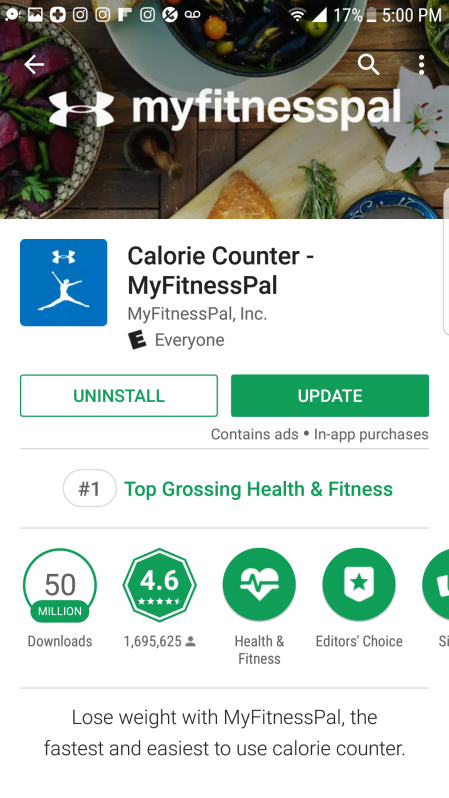 Tabata Timer
This app is helpful when doing a Tabata style of exercise.  You set the workout, rest and cycle intervals to match your needs.  You can add music to help make it through your workout.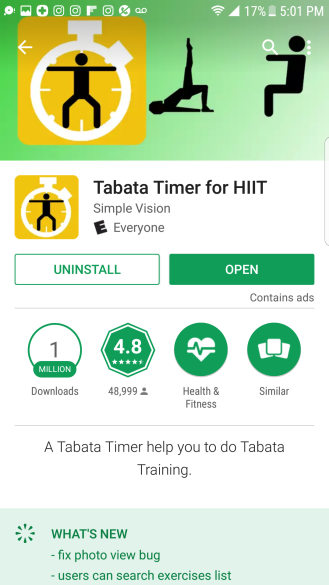 Couch to 5K
This app is your personal running coach and tracker.  There are running plans for beginners to start on their health journey.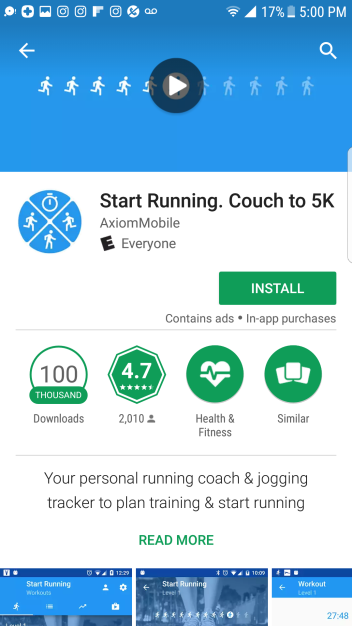 30 day Fitness Challenge
This app is a workout at home program suited for anyone.  App alarms you and reminds you to workout.  Includes detailed video guides and tracks your progress during the challenge.